Video Surveillance System for Business
Organizing a video surveillance system using Flussonic Watcher technology
Total Control
Over the company's business processes
A state-of-the-art video surveillance system for classic and special security tasks, video broadcasting, recording and remote access
Behind the quality of work and employee discipline
State-of-the-art video surveillance system for classic and special security applications, video broadcasting, recording and remote access
Facility Security
Modern video surveillance system for classical and special tasks in the field of security, video broadcasting, recording and remote access
Security of goods and products
Modern video surveillance system for classical and special tasks in the field of security, video broadcasting, recording and remote access
Advantages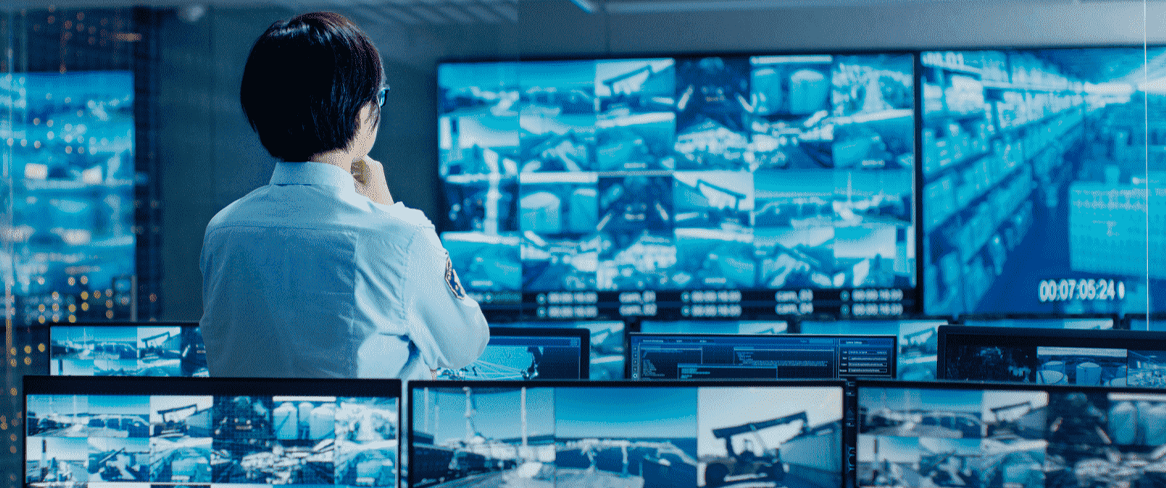 Easy setup.
Easy to deploy and use video surveillance system.
Cluster.
Can connect and network any number of cameras you need.
Flexible management
Solutions just for your business: on-premises, cloud and hybrid.
Data storage.
Secure your videos: archive and store in the cloud, on smartcards, recorders and servers.
Alarm event notifications
Protect your business: monitor and respond quickly to all types of events.
Remote connectivity.
Control from anywhere in the world: watch live video.